There is a LOT to say about Japan but most importantly – we LOVED Japan. Really, really loved it. One of the countries Nick most looks forward to coming back to and one of the closest he has come to saying "my favorite…"
There were six primary goals I (Nick) had for Japan – good sushi, enjoy Japanese whiskey and sake, try a traditional Japanese bath (onsen), walk Japanese gardens, and soak in the tech-obsessed culture. Read on intrepid follower – we did 'em all!
First off, as soon as we landed and went to exchange our JR rail passes at the airport ("unlimited" train passes for exclusively foreigners to use throughout Japan), the friendly cashier asked who I was rooting for in the rugby games. Feeling like 1) an idiot or 2) deaf, I asked her to repeat herself twice before she ever-so-nicely pointed at the wall behind me that had massive posters and interactive calendars for the 2019 Rugby World Cup. Which started in Japan 2 days before we arrived. Huh! We had no idea! More to come on that later…
Our plan in Japan was to – surprise surprise – move around a lot and see different parts of the country, not just its major cities but also small areas in between. The travel plan was:
Tokyo > Kanazawa > Kyoto > Osaka > Narita.
You recognize some of those cities, right? Maybe the last one rings a bell in some distant corner of knowledge?

Welcome to our time in Japan! "Why did we book this city? This neighborhood?" was a conversation more than once in our 2 week Japan tour, though within hours of each visit we fell in love with different aspects of it.
Tokyo
Ah Tokyo! Edo! The city of Anime, electronics, manga, and video games. The city of Godzilla, crazy crossings, salarymen, and cherry blossoms. The love affair in the land of the rising sun started here.
Flying into Tokyo, it made sense for us to start (and end) our Japan trip here. We also really wanted to see Tokyo. It contains the busiest train station in the world and, in turn, in Japan (Shinjuku Station), beautiful parks like Shinjuku Gyoen, accessible neighborhoods like Shinjuku, the world's tallest freestanding broadcast tower – also the tallest building in Japan (Tokyo Skytree), the busiest intersection in the world (Shibuya Crossing), and duh, of course, my favorite sushi spot.
In case you were worried – yes, of course we did that "tallest / busiest" list above!
Shinjuku Station
Having gotten up at 3 am in Xi'an, China in order to catch our early morning flight to Tokyo, it makes total sense that our first exposure to Japan would be the busiest train station in the entire world – Shinjuku Station. Originally opened in 1885, it was a little known and lesser used train station. Now it handles over 3 and a half million passengers a day (~3,640,000 daily). Shinjuku station has 53 platforms, 200 exits, and 12 different metro and train lines. We went through Shinjuku Station a bunch of times as we explored Tokyo and moved southward in the country.
In Elizabeth's wisdom, we purchased that JR Pass mentioned above which made it VERY easy to just come and go as necessary. Within Shinjuku station itself, we found a tiny little izakaya (Japanese versions of pubs) where I made buddies with a table of retired Japanese salarymen and where they only served wine by the bottle or glass, beer, sake, hot dogs and cheese plates. We shopped, had coffee, found croissants, and used it as a jumping off point. Shinjuku was HUGE, crazy, hectic – and like everything else in Japan it was accessible, orderly, clean, and – save for a lack of trashcans – had everything you could want at your fingertips.
Shinjuku Neighborhood
Guess what neighborhood is right beside Shinjuku Station? Shinjuku! And that's where we set up a home base for our time in Tokyo! Within one block we could hop on the Marunouchi Line, walk to the nightlife (and Robot Restaurants, maid bars, and fix price late night bars) of Kabukicho), get sucked into doing duet's with locals at a basement karaoke place, and of course MOST importantly – Nick could get his daily sushi fix right up the road.
"I will never sing karaoke in public" – Elizabeth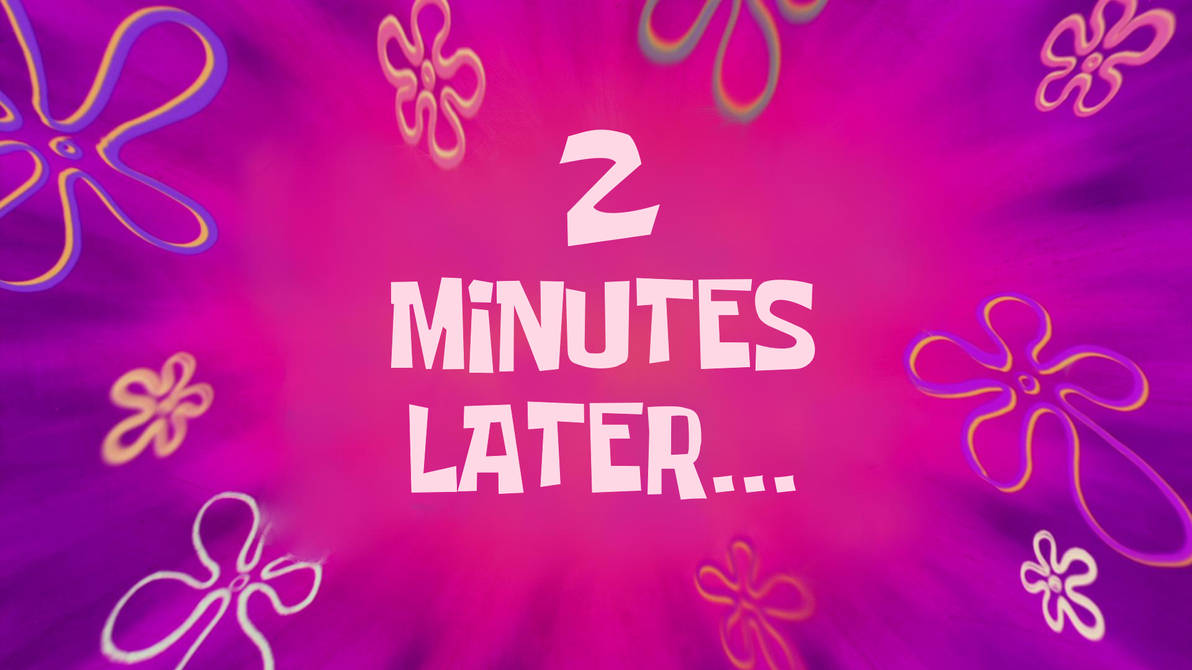 For those that don't know, I (Elizabeth) have *NEVER* done karaoke in my life. Had no plans to ever change that. Mayyyybe in a private, rent-yourself-with-just-me-and-Nick karaoke spot. Maybe.
And then this happened!
Due to sheer distance from our hotel (one block away), we stumbled across this cute and random basement bar. They aren't a karaoke bar, per se. But Japan just seems to have karaoke built into everywhere you go. So of course they had a few iPads with song choices and a number of microphones if anyone felt the urge to serenade us. And the locals KNOW this. And come here FOR this. This all started with maybe a few glasses of champagne combined with some very friendly locals who were goading us to sing. I kept saying no, no, no. Nothing could change my mind, right?
And then the serendipity and magic of our trip happened. I just decided to go for it. Why not? You only live once.
I had SO. MUCH. FUN. So much that I couldn't stop. I COULDN"T STOP SINGING KARAOKE!!! To the point where we did this three nights in a row!! And Nick had to gently say "ok babe, I think it's time to go home!" Who knew you'd ever have to pry the karaoke mic from my hands? Not me!
Let's be clear though – I am NOT a talented singer. Far from it. But there's something special about being in a locals bar as the only Westerners – almost like our little secret – combined with their genuine encouragement and support of all the songs we picked. While I can't say I'll ever do karaoke again – particularly not in public with people I know, the horror! – it was one of my favorite parts of Japan and a true "growth" moment for me 🙂
Ramen + Sushi
We had two of our "best food in Japan" experiences within the first 48 hours of being in Japan. Which says a lot, considering that we had 2 more weeks to forget how good they were and have them supplanted. That didn't happen though and for good reason.
Sushi, specifically nigiri, is sliced raw fish over rice. Ok, fine, right? It's just sushi. Yeah, and the boy you kicked in the shins in the third grade because you thought he was cute was the love of your life.
This was gooooooooood. Why? What's the difference?
Putting ambiance aside (all locals, if you didn't speak Japanese you ordered by pointing at pictures or at the fish in the case, standing only) – the ingredients and preparation just slayed it here. Uogashi Nihon-Ichi (the sushi place in question) led me to two very "ohhhhhh, NOW I get it" moments – and I've been enjoying sushi around the world for years now. Or rather, I was enjoying what I (mistakingly) thought I knew and loved as sushi.
The rice is still slightly warm, the grains sticky, and entire mixture just ever so lightly vinegared. Ohhhh, that's what good sushi rice is like.
The sushi chef puts wasabi between the slightly warm vinegar rice and the slice of fish. Ohhhh, that's what they mean about "the wasabi is in the sushi already". Just the right amount, swabbed across a section of the morsel.
I loved the sushi at this location enough that I ate here 5 days in a row. I didn't eat here at the exclusion of other restaurants, but rather I went through the motions of eating other food at other restaurants so that I could return to the demanding mistress that was my hunger for the sushi of Uogashi Nihon-Ichi. There were days I had sushi for lunch, enjoyed it, then quickened my pace to get back to Uogashi Nihon and evening's when Elizabeth would take a book and a glass of wine and wait as I scratched my sushi itch. Life. Was. Good.
Our second "best" food experience of our time in Japan was the first bowl of ramen we had. We tried a LOT of ramen in Japan. Nothing compared to this first delicious bowl. What was so special!?
First of all, the noodles were fresh noodles – like the treat of having fresh made pasta in Italy, the perfect texture of the noodles (just a little al dente) was one of the first indicators we were in for something good. The broth was perfectly flavored and balanced – not watery but not too potent with any of its subtle flavorings. And the meat on top – sliced chicken and pork – was so perfectly tender that it almost melted in your mouth. We scraped this bowl clean and almost ordered another.
Shinjuku Gyoen park
Shinjuku Gyoen park is a large public park in Shinjuku. Originally a home for the Naitō family during the Edo period, the park is now a gorgeous park of walking paths, koi ponds, tea rooms, and manicured lawns. One park – check!
Shibuya Crossing
Shinjuku Station is the busiest train station in the world, remember? 3.6 million people per day. Going from Shinjuku Station, we took the train a few stops away to visit the busiest pedestrian crossing in the world – the famous Shibuya Crossing. Averaging 2,500 pedestrians crossing the street EVERY TIME THE LIGHT CHANGES. We got the requisite snaps and found a third floor cafe in a L'Occitane store of all places. It smelled lovely (I would hope so!), had an amazing view, and was beautifully decorated. All in all – it did not disappoint and really…it didn't actually feel that much busier than a lot of other busy Tokyo interactions we went through.
Tokyo Skytree
What can I say? I'm a sucker for high views. I've sought out those views in multiple destinations on our trip – from mountain tops in Iceland or Norway, to towers overlooking the Eiffel Tower, to rooftop bars in Nepal… I'm a tall guy who enjoys the sense of being small in the grand scale that is gained from a simple change in altitude.
At 2,080 feet tall, the Tokyo Skytree is the tallest building in Japan. As you can guess by the same, it overlooks Japan from the north with viewing decks at 350 meters and 451.2 meters. The upper viewing deck is really interesting as it starts two floors lower and you walk on a spiral glass enclosed walkway around the tower. This allows you to have a 360 degree experience viewing the city as you slowly work your way up to the tallest point.
As per my usual approach for getting views we arrived about an hour before the "magic hour" or before the sun would start setting. This way we get to see the city, the sun set, the lights of a city start to come on, and then the city illuminated in it's own way. Paris was all street lamps and the Eiffel Tower. Tokyo was all neon and apartment blocks.
Kanazawa
From Tokyo we headed almost due West in search of…well, places that were not Tokyo / Kyoto / Osaka / Nagasaki / etc. We obviously loved Tokyo and were excited about the other "big" Japanese cities, but we also really wanted to explore the smaller cities and towns, places where traditional dark wood clapboard style houses, fish markets filled mostly with locals, and walk-in izakayas are all more prevalent.
Kanazawa was that and SO much more! Where we expected to find quaint markets and not much to do, we barely had a moment to kick back and relax in Kanazawa.
Kanazawa Curry
It all began in 1961 and while "Japanese curry" may be thought of as obvious and ubiquitous now, it all started in Kanazawa……
Let's take a moment now to talk about Kanazawa Curry. Named for this city in Japan's Ishikawa prefecture, it is a distinct variety of Japanese curry. These days, many people will call it simply "Japanese Curry"; but oh no, no, no… this is ground zero for Japanese Curry.
Kanazawa Curry is just one of many different varieties of what is commonly seen as a quick lunch meal or bite in a train station on the way home from a long work day. Whereas Indian curry is all about spices and not as saucy, Thai curry relies heavily on coconut milk and therefore is more soupy, older Japanese curry had a mixture of cut up meat and vegetables in the curry. Kanazawa curry (again, now known as Japanese curry) is comfort food to the others' culinary excitement. Japanese curry is calming while the other varieties are exciting. And that's a compliment.
Generally, Kanazawa curry starts with a base of white rice that is covered in a thick and gooey sauce with ingredients including caramel, served in a stainless steel bowl with shredded cabbage on the side. Traditionally it has a pork cutlet on top of the curry with tonkatsu sauce drizzled over the cutlet. The variations at this point are limitless. Don't like pork? You can get chicken, sausage, shrimp, egg, or cheese croquettes instead. Need more food – you can get all of those at the same time. If that isn't enough variety, then you can get into how you want the cutlet cut – sliced at an angle the whole way through? What about having your katsu (the cutlet) cut lengthwise but not all the way through so you can dig into it a bit more? You got it!
Our first Kanazawa curry experience was a recommendation from our bartender buddy in Tokyo. Located in the basement of the Kanazawa train station, Champion Curry was started in 1961 by Yoshikazu Tanaka,a chef who trained in classic French cooking in Paris. He opened a western style restaurant in Kanazawa, before finally morphing it into the curry that we all know and love today.
All Champion locations accept orders at a ticket kiosk where you select your dishe(s) and enter payment. Then you find a stool at a bar top that reminds you of an old American style diner and hand over your ticket.
It was so good and so unique that we ate there twice in Kanazawa, once in Kyoto, and once in a train station in Tokyo on our return trip!
Apparently there are outposts of Japanese curry in NYC now, but we (obviously) have not yet tried it. If you're up for it, check out 'em out and let us know! (Go! Go! Curry at Times Square, World Trade Center, and in Chelsea)
Kenroku-en Garden + Kanazawa Castle
Kanazawa translates as "Marsh of Gold", which you won't be surprised by when you see all of the older gold leaf work shops in the old district. You'd be mistaken, like we were, to think that these shops are what gave Kanazawa its name.
According to legend and some surviving documents "1,200 years ago a peasant named Togoro stopped to wash his potatoes at a well. Suddenly, flakes of gold began to bubble up from the well, giving Kanazawa its name". This well is still located on the grounds of Kenroku-en gardens. Together with Kairak-en and Koraku-en, it is known as one of the Three Great Gardens of Japan.
Kenroku-en means "Six Attributes Garden", derived from the writings of the Chinese poet Li Gefei in which the six attributes of a perfect landscape are described – spaciousness, seclusion, artifice, antiquity, waterways, and panoramas. And Kenroku-en sure does have all of those and more!
Kenroku-en has a massive pine tree that was planted by seed in the 13th century, bridges, lakes, and garden trails including 8,750 trees and 183 species of plants.
Kanazawa Castle is flatland-style Japanese castle which was the headquarters of Kaga Domain, ruled by the Maeda clan for 14 generations. The Kenroku-en gardens were once the private gardens of the castle. We toured the main tower, restored to show its original construction style of wooden beams held together with pegs, bamaboo enclosures filled with rocks and covered with stucco, and lead tile roof lines. I also got to fly the drone off a secluded section of the castle – videos to come!
Kanazawa Oktoberfest
As we were walking to Kenroku-en gardens we first heard music and then spotted a massive outdoor gathering of people and popup tents. This turned out to be the Kanazawa Beer / Oktoberfest. Serendipity is the name of the travel game, so off we went after the gardens. Nothing quite follows up a peaceful serene walk through centuries old gardens like free flowing craft beer from around Japan! A dozen cups of beer and some Japanese bratwursts later we finally closed out our time in Kanazawa.
Kyoto
Kyoto was the capital of Japan for more than one thousand years and is now the capital city of Kyoto Prefecture. Starting in 1192, Kyoto started to cede political power to Tokyo and finally the emperor moved to Tokyo thereby moving the capital "officially." According to stories however, the Emperor actually said "I'm going to Tokyo for a while," so many older Japanese residents are still waiting for him to move back. Today there are 1,600 Buddhist shrines and 400 Shinto temples in Kyoto, of which 17 are a collective UNESCO World Heritage Site
We set up a "back alley" walking tour of Kyoto to get to see some not-so-obvious parts of Kyoto. Who am I kidding? We just went on the tour because they take you to the original Nintendo headquarters. Our tour guide was this plucky Japanese girl who always laughed at her own jokes and made sure we had a great time. We visited the oldest folding fan shop in Kyoto, a massive Buddhist temple, multiple different Shinto / Buddhist shrines and more.
Shintoism & Buddhism
In the tech heavy microcosm that is Japan, Buddhism and Shintoism have actually seen an increase in Japanese who identify themselves as believers in one or both – roughly 34% currently. Shintoism and Buddhism exist side-by-side in Japan with many shrines and temples sharing close proximity. We were told these two religions cover "all of the happy and all of the sad moments of life." Shintoism, in general celebrates the happy times such as birth and marriage and Buddhism brings comfort during sad times such as funerals.
Shinto is derived from the Chinese words "shin tao", meaning 'the way of kami'. Shinto followers believe that gods or spirits (or kami as they are known), can manifest in anything in nature – including stones, mountains, trees, even people! There are approximately 80,000 Shinto shrines today and you will probably be familiar with the entrance's to these shrines – the Torii. According to Shintoism all people AND gods must enter and exit through the same gate.
As for Buddhism in Japan, there are 6 schools today – Tendai, Shingon, Jodo, Jodo-Shinshu, Nichiren, and Zen, with Tendai (established 882) and Shingon (established 835) as the largest two. Like many other religions of ages past, Buddhism was the center point of learning, education, writing, and advising.
Fushimi Inari Shrine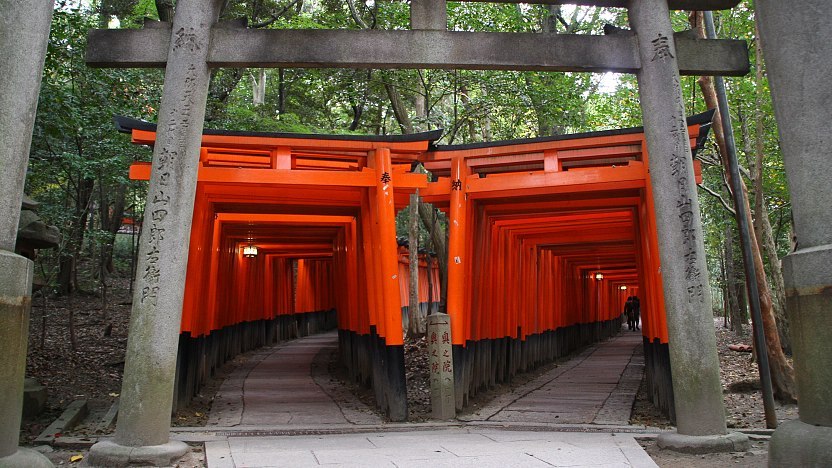 The Fushimi Inari Shrine is just….overwhelming. The shrine complex covers the foothills and forests of Mount Inari, with the primary shrine at the very top (which of course we hiked!). There are over 32,000 Torii gates at Fushimi Inari, at least 10,000 of which lead in a path up the 233 meters to Mount Inari. Each gate is paid for and donated by local and national businesses, as well as some individuals have donated. They are meant as a thanks to the God of rice and for blessings in fortune and good luck.
The real question you're asking I'm sure — what color is that, exactly? It's not orange! It's not red! Its shuiro. Uhm. Ok. What's "shuiro"? Shuiro is pretty darn close to vermilion in English. So there ya have it!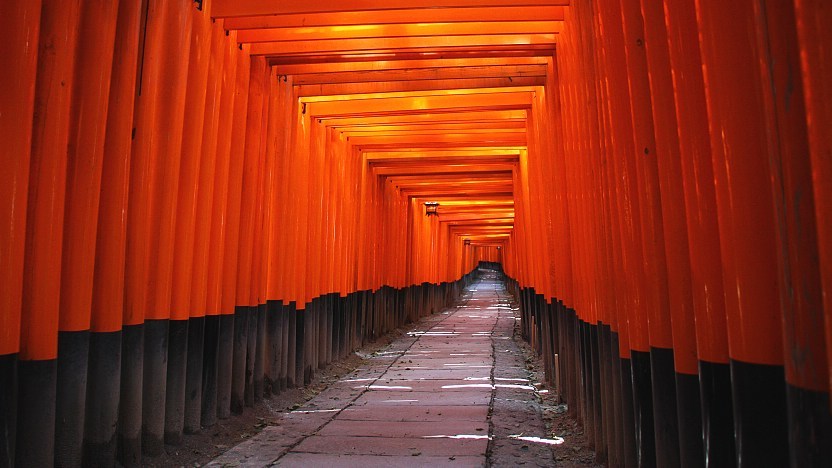 The complex has hundreds of fox statues across the shrine grounds, as they are seen as the messengers of the gods.
Anyways, we hiked the long hike on a VERY hot day (ya know what? I take back what I said about our trip being all about "food and flowers" — it's about heat, more heat, and skin melting heat), enjoyed some breeze at the top and wound our way back down!
Osaka
Osaka ended up being our favorite city in Japan. It was the perfect mixture of high-tech neon-hued hustle bustle, outdoor green spaces and dynamic use of space where re-purposes warehouses are home to coffee shop/wine shop hybrids and back alleys are home to top end ramen and low-bar izakyas.
Could I list a few definitive aspects that made me say "Osaka was our favorite city"? No, probably not. When you say you prefer sunrises over sunsets, can you say why precisely? Probably not. You can list some emotions that it elicits and maybe nail down some tangible aspects, but in general it's all about gut feelings, about how it makes you feel just by being around it.
That was Osaka for us. It felt accessible and welcoming; it felt energized and exciting; it felt comfortable with itself. It's not the largest city in Japan, heck it's not even number two. It doesn't have much left in the way of VERY old (mostly destroyed during air raids during WWII). It isn't necessarily the "center" of the tech industry, insurance industry, finance, or trade (though it is known as the foodie capital of Japan!). Read any "5 things to know about Osaka" and you'll find this repeated again and again — that its residents are the most down to earth in the country. It's a city that is comfortable with what it is. In that sense, I wonder if it was our favorite because it reminds us of a (MUCH bigger) version of Philadelphia?
Osaka Castle
Started in 1583 on the former site of a temple, Osaka Castle was meant to be the center piece of a unified Japan under Toyotomi rule. That didn't go so well and it was destroyed again, rebuilt, burnt down, and rebuilt a few more times. With all of that, it is a BEAUTIFUL site, surrounded by multiple moats, massive walls, watch towers, and more. It was surreal to see such expansive stone and water works, as well as the requisite gardens and green space while surrounded by the soaring towers of a bustling high-tech economy.
Walk Abouts
If Osaka is known for its food scene, we were gonna get out there and explore it! A brief run down in no particular order follows. Most, though not all, were found down this amazing alley a few blocks from our hotel where there was a long line of bars, restaurants, paid-for lady company for the night, basement sports bars, and pretty much everything in between.
Have you ever gone to TGI Fridays and ate some rope like, unfulfilling cheese-product-that-is-most-definitely-NOT-mozzarella-sticks? Come on, it's ok to admit. We've all been there, whether by choice or under protest. What Elizabeth found was the cure for that bad memory. This place took up three floors of a building because they are so busy. Everything is fried, yes. But not all businesses fry equally. You select items from a list at different price points – meat, veggies, tofu, cheese, etc. They then hand batter and fry each item freshly for you. Great, sounds…. like fried food, right?

Guess again, friend. Somehow they took gouda and turned into magical unicorns frolicking through fields of baby laughter and bunny rabbits in your mouth. Or something.

Point is that this fried gouda was perfectly cooked and fried. Gouda was cubed, lightly breaded, skewered, and fried. We went back more than once for Elizabeth to get her craving filled.

Downside? They intentionally tried to overcharge us on our second trip there. "Our mistake" doesn't happen when you serve us one kind of sake that is on the menu then try to charge us for a "special sake" that wasn't even listed. Oh, you somehow thought we ordered THAT sake that we didn't even know existed in your business? Please. We may be tourists, but I look at our bills before they're paid.

As mentioned the Rugby World Cup was being held in Japan during our time there. While we didn't see any matches in person, we did get to watch Japan win surrounded by a lot of VERY excited locals in a basement sports bar.
Obviously, I love that "walk up, relaxed atmosphere, their version of a blue collar bar" vibe. Spotting a place fitting that description, we ducked behind a tarp that doubled as signage (though I have no idea WHAT the sign said.. it was in Japanese and Google Translate couldn't figure how to read a sign that big), we spent a lovely hour or so with a two person team running a 7 seat walk-up bar, complete with french fries, sake by the pint, dumplings, and other munchies.

I had a few hours of planned work time that needed to be done while in Osaka so we searched for a coffee shop that had reviews for good work space. TAKAMURA Wine & Coffee Roasters is where we ended up and it was fantastic. In a converted and updated industrial warehouse, we found two levels of open space seating, fast wifi, good coffee and wine by the bottle or glass that ranged from $10 to $800. We shared a coffee and then a bottle of wine over a few hours of work there. Couldn't recommend any other work-and-coffee-and-drink space.

The movie Joker came out while we were in Osaka. We had seen the Avengers movie in Paris and so we took in a movie at a Cineplex on the 7th floor of a theater in Osaka. The social rules about movies in Japan were MUCH more to my liking than in Paris.

In Paris, there was a guy talking on his cell phone during the movie. There were also people excited and laughing and cheering during the "exciting" parts of Avengers.

In Japan – you do. not. make. a. sound. during a movie. You also don't get up to get a refill of soda or to use the restroom. Which, if you are….ya know. Well hydrated…well. That's no fun. But I DID appreciate the respectful silence of the theater for the movie!
Shopping is a big thing in Japan, right? It's well documented, massive malls, etc. Except…. no really. They're massive, they're organized, they're staffed, they're amazing. Even I, who avoids going to the store if possible had a GREAT time at this place.

For context, imagine taking the footprint of an American super Walmart. Massive footprint, right? Now take that footprint and stack one on top of another for 8 floors. Basically, 8 super Walmarts stacked on top of each other. Each floor is divided into departments, like usual, except each floor only has 4 or 5 departments. Which means each department is IN DEPTH for whatever your hobby or interest is. There's no clothing here (other malls specialize in that), but if you are into astronomy they offer 62 different telescopes of varying power and price. Oh, you're into bird watching? 10's of thousands of square feet dedicated to binoculars, guides, maps, and books about them. Looking for a new laptop bag? 7 aisles. Backpack? 9 aisles. Bag for your camera lenses? 6 aisles. Bidets, watches, drones, photography, appliances, foot massagers, tooth care, cell phones, the list goes on. With specialists in each department just eagerly waiting to answer your questions, show you options, and guide you through the process.

Basically, if you are a nerd (which I am) about anything outside of fashion and vehicles (also me) — then these are for you. Speaking of which – I got my favorite purchase of the trip at a mall like this. A 3 point articulated airplane aluminum cell phone stand.
Narita
Narita is known for…….. being the town where the main airport is located. Which is why we ended our time in Narita, to be closer for an early flight out of Japan. At least originally. Except there was one last thing on my list to experience in Japan – an onsen, or traditional Japanese hotspring fed public bath. We've sought them out in California, Iceland, and now Japan.
Except the little problem that the vast majority of onsens don't allow anyone with a visible tattoo to enter because of the historical relationship between those who get tattoos and their likely affiliation with Japanese organized crime. A full sleeve and a newly acquired half sleeve while in Krakow meant my odds were slim…
After exhaustive research, Elizabeth found not "just" an onsen that would allow someone with tattoos, she found this AMAZING onsen that was just a short train ride away from our hotel in Narita.
Hopping on a train to go one stop, we exited onto a train platform in……pretty much the middle of nowhere. We had gotten pretty used to the massive train stations in Japan – even in Kanazawa the train station was big, beautiful, and bustling with shops and restaurants. The train we got off for the onsen didn't even have someone on duty full time and technically no one checking tickets a lot of the time. Luckily, they DID have 3 vending machines, so we knew all was well 😉

Off the train, we walked down country back roads (360 video to come!) to our onsen…..and what an onsen it was!

Right off the bat, Elizabeth scheduled us a private bath, where we had our own private hotspring bath, changing room, meal, and shower space, all over looking rice fields. After a while of getting to sit together and enjoy the bubbling hot mineral rich water, it was time for us to head to the public baths.
Here, there are two bath "areas" or sections, each with its own unique set of features. It alternates daily on which gender gets which area, so that both genders, while separate, have the same amount of access on alternating days.

For both of us there was a changing room and showers near each area.

I had an impression of a public bath being…. well, exactly that – a big sauna room maybe, and a hot spring bath area. Makes sense?

This was decidedly not that. Each area was comprised of 3 floors, each having multiple indoor and outdoor spaces. On the day we visited, the mens section was the outdoor rock garden and grotto with hotspring tubs, a radiant heat room, a sauna room, and sauna room that you could lay down in, an outdoor hot tub area overlooking the rice fields, and solarium sunning room. The womens section had a massive open air pool, sauna, steam room, radiant heat recliners, and soaking tubs.

We each spent a luxurious few hours relaxing and enjoying what it had to offer, before heading to the onsite restaurant for tempura (for Elizabeth) and sashimi (for Nick). What an amazing way to end an amazing two weeks in Japan!
The more you know…..Japan edition!
Ever wonder why you're not finding public trashcans in Japan? Because: Sarin Gas. Back in 1995 some religious nuts injured over 5,000 people by hiding Sarin Gas in trash cans. Response? No more trash cans in public (or just VERY, VERY, VERY few). It's very frustrating as a tourist!

You're at an intersection for a small side street in the middle of a deserted part of town. The little crosswalk light is red, but there are no cars anywhere in sight. Heck, its 3am, there are no cars anywhere at all. What do you do? In Japan, you wait. The light says don't walk, you don't walk.

Which side of the escalator do you stand on and which do you walk up on in Japan? Depends on the city! You stand on the right in Tokyo, the left in Osaka, and follow the leader in Kyoto.

Who among us has not wanted to buy tickets to amusement parks, pay a parking ticket, get a nice bottle of wine, have decent sushi, and have a nice iced matcha latte? At the beloved 7-11 you can literally do all of that (and more). Don't forget – "the sev" is a Japanese owned company and there are more than 20,000 in Japan alone. 7-11's in Japan are FANTASTIC. Truly. Believe us.

Why is the Tokyo Skytree 634 meters tall? 634 can be read as "Musashi", a historic name of the Tokyo Region.

The "soft" section of stores is not about blankets or pillows – they are sections for you to buy pictures and other memorabilia of attractive but fully clothed males or females that you can make into calendars, buttons, and trading cards.

The oldest water fountain in Japan is operating in Kenroku-en gardens!

It is estimated that 3% of Japans electric is consumed by…..vending machines! All 5,000,000+ of them!